Infant Hair Bows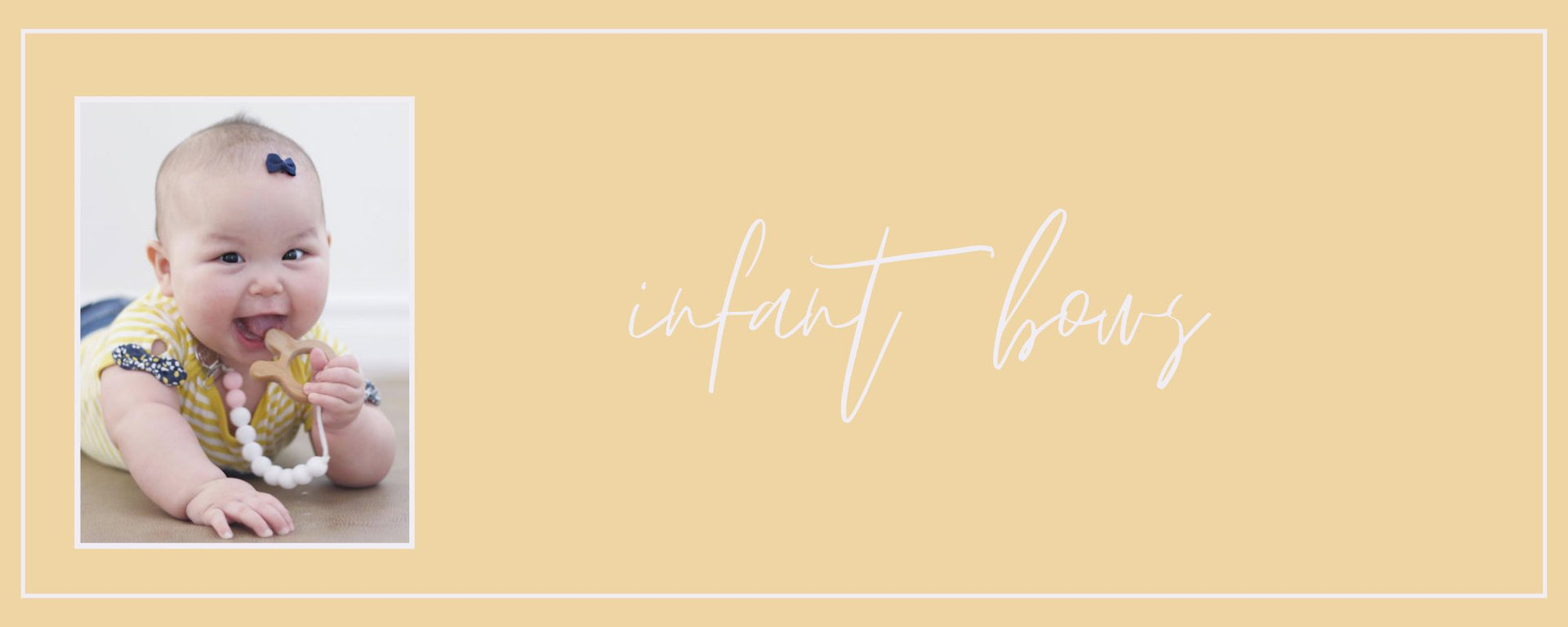 Here you can see our bows for babies with fine  wispy hair.  The hair clips that work best for infant  fine hair are Baby Wisp® Clips/ Mini Latch clips as  their tiny little combs will latch on to the finest peach  fuzz and stay on!  Look at this little one where other  bows will just slide off, our bows keep hair out of the  face and make sure little baby girl is looking as  adorable in a hair bow!
 The second best hairclip for babies and toddlers is the snap clip as it is a 30mm slide in barrette that snaps closed.  The sizing is great for age 0-12 Months. As shown here is the chelsea boutique hairbow in coral on an 11 month old baby girl.   
This category contains bows on clips that work for infants 0-12 M with fine hair.  If they have thicker hair, the mini latch clip will not work.  You can use the small snap clip or the pinch clip found in the toddler section.
Check our guide to help you choose the perfect bow or View our size chart to help you find a suitable clip!