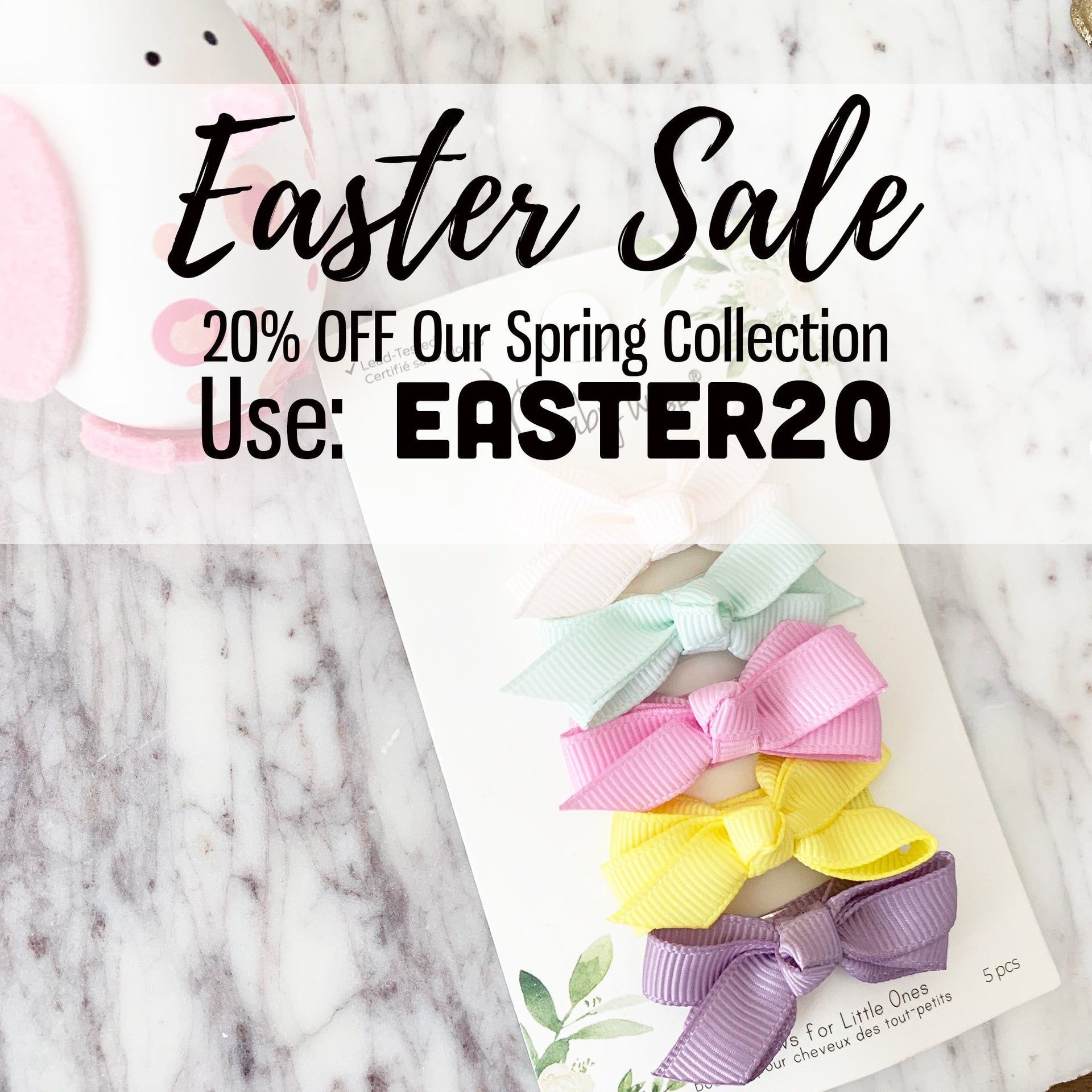 Easter Sale Now On!
Spring Bow Collection 
On Sale Now
Get 20% Off our sweet pastels and headband and clip sets we put together just for the spring and Easter season! 
Use Coupon:  EASTER20 to get 20% off our Spring Collection. 
Shop it Here
Lovely colors that are sure to be a crowd pleaser. The hard pack is picking which 5 bows you want!  We took the guess work out by putting together coodinating sets for you.  
There are many sets available with Headband + clips that coordinate to make gift giving for new mom and baby just as easy.  Professional and quality ribbon bows as well as the packaging that says BOUTIQUE.  
We'd love to see your EASTER and SPRING photoshoots - please tag us @babywisp for a chance to be featured. We love showing off these beautiful little girls as much as you do and so many moms love the style ideas too.  
Photo:  @lifewithaliya wearing our Small Snap Chelsea Bow in White
Shop our Spring Collection Now!