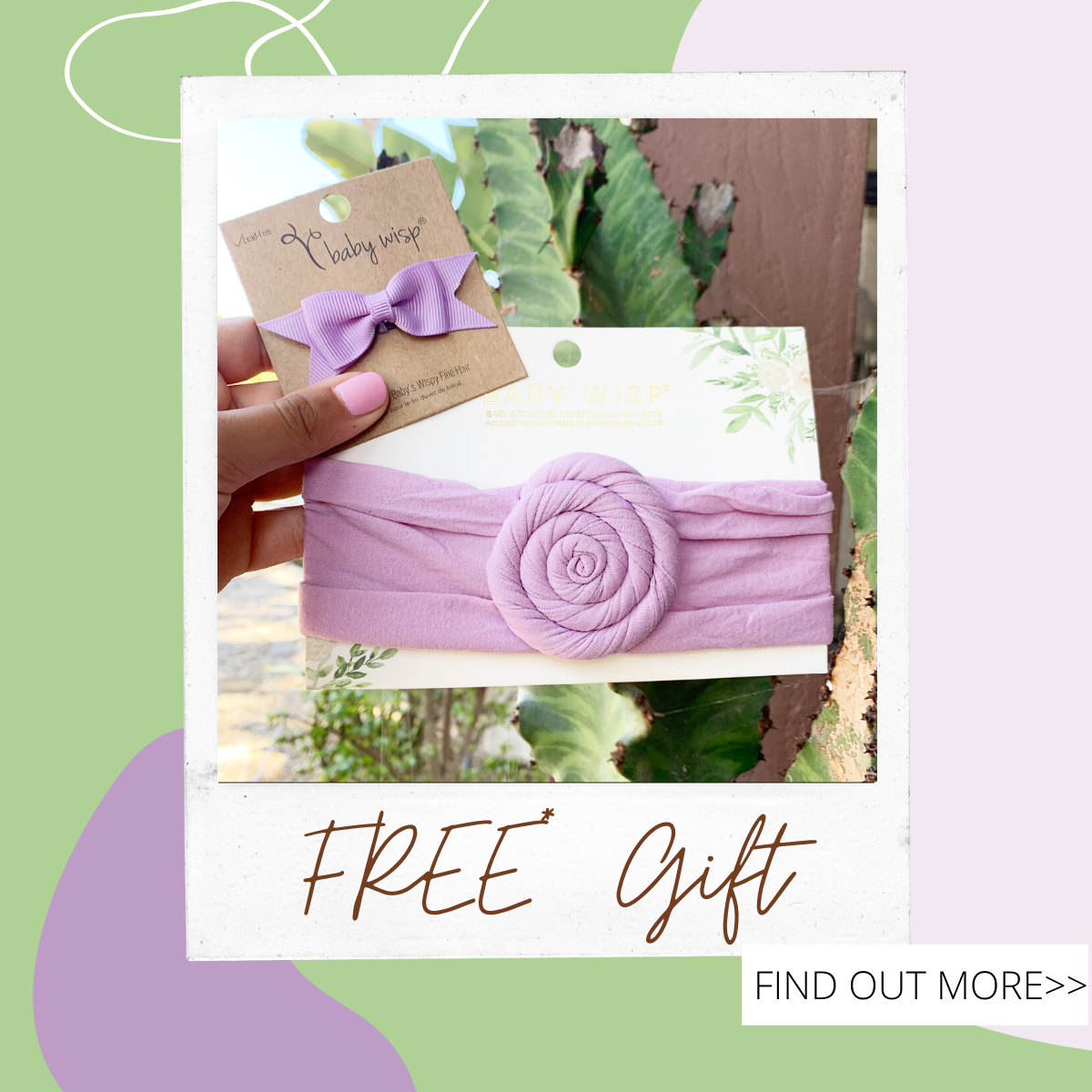 FREE* Headband and Wisp Clip at Baby Wisp® This Month!
BONUS free gift this Month includes Headband and Amazing Wisp Clip!
Sweet Mauve Headband and Lilac Ribbon Bow
**THIS GIFT DEAL IS NOW EXPIRED!!****
Let's ring in May properly, since let's face it - March and April kind of sucked.  Baby Wisp® is offering a bonus this month in the FREE GIFT offer to shine some happiness and goodness out to all your little girl's outfits in this upcoming summer season!
Enjoy Two Hair accessories, FREE with your purchase this month just by spending $39 or more at our shop. The retail value is $18.90 for both products. Find out more here.
Here's the look!  Isn't this little baldy gorgeous in this statement piece?  Sometimes you just want a little twist on your standard bow.  Both these styles give you that break.  Shown here is the midnight mauve color.
Her little peach fuzz can easily wear our incredible wisp clip and if you've been too shy to try it out, now is your chance!!
Why not reward your boutique shopping habits by earning 2 free accessories with your purchase this month?  While supplies last!  Don't forget you can also qualify for free shipping to USA ($29) and free shipping to Canada ($49)