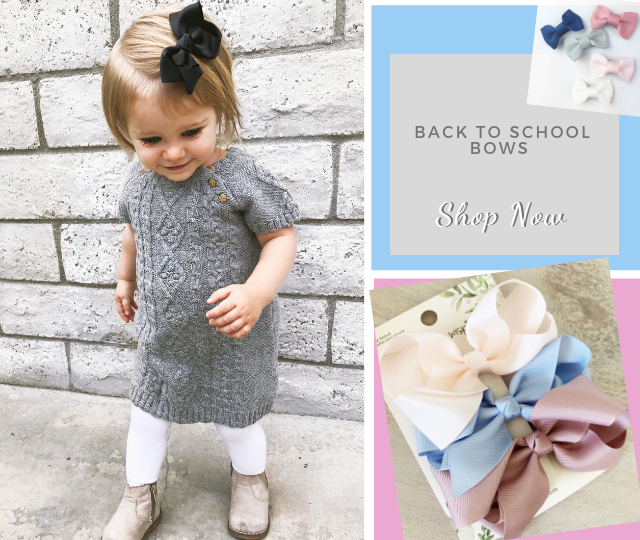 Get 25% Off Your Back To School Bows For a Limited Time
Back To School Hair Accessories
Fall Girls Fashion Needs Great Hair Bows To Complete the Outfit!  So many popular colors for fall on sale.  Dandelion Yellow and Moss green are my favourites but why stop there? This bow - the Americana is our most popular bow for girls 3 and up!  The current coupon applies to this bow! Shown here is the Antique Blue on Taylor who is 18 months old with lots of hair!
Take advantage of our Back To School Bows Sale that starts now (August 14, 2019 and Ends August 25, 2019
Use Coupon: BTS25
And Get 25% Off Our Back To School | Uniform Bows Collection.  Just enough time to Start September off with all the fall colors you need!