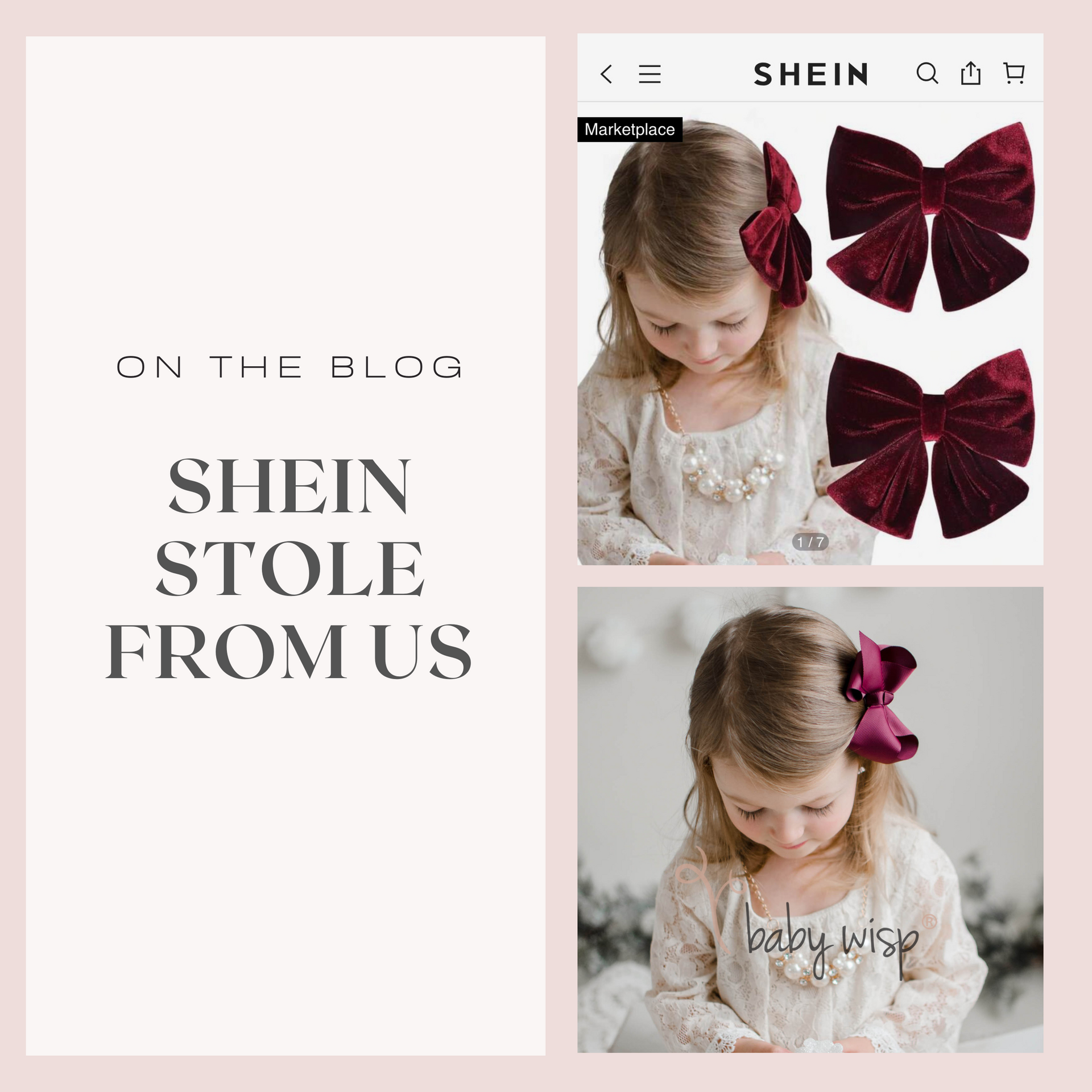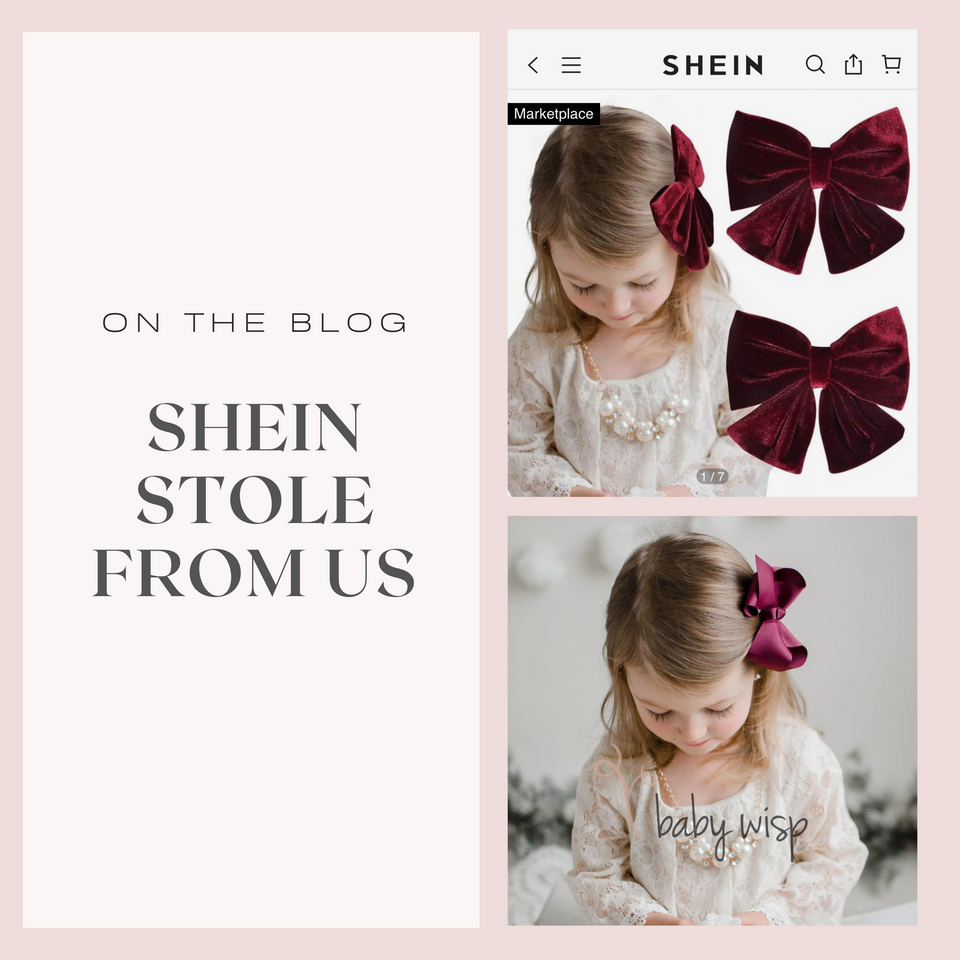 SHEIN STEALING PHOTOS FROM A SMALL BUSINESS
SHEIN STOLE OUR PICTURES
Vendors with unethical intentions frequently steal our ideas, marketing, products, and photos. We have seen this time and time again on Amazon, Ebay, and Walmart. This is nothing new to us. In fact, since it happens so frequently, we have an extra task monitoring marketplaces for images/brand name taken from our Etsy listings, website, Instagram account, and Facebook page. (Keep in mind this is on top of our already hectic small company duties.)
To date, we have submitted multiple copyright infringements to get these photos taken down and/or listing names changed. 
This past week, through reverse image search, I discovered that among these companies... SHEIN is also a part of this problem! 
The picture to the left is a Baby Wisp model wearing our Americana Pinch Clip  in the color Maroon. To the right is the EXACT same photo of our model wearing a Burgundy bow  - NOT Baby Wisp - that SHEIN has PHOTOSHOPPED on.  
Our thoughts?
We are saddened. Not only is this unethical company shamelessly stealing our photos, they are profiting from this. How is SHEIN still being supported after being known to continuously rob and steal from smaller businesses and creators... ON TOP of their unethical fast fashion practices???
There are better ways to shop. We know other business have had to deal with the same issue. It's frustrating. Support small shops, local sellers, and creators that are more authentically oriented with their designs/products. 
As a small shop, we advise you to stay informed on who and what you are supporting and how it is dramatically affecting others.