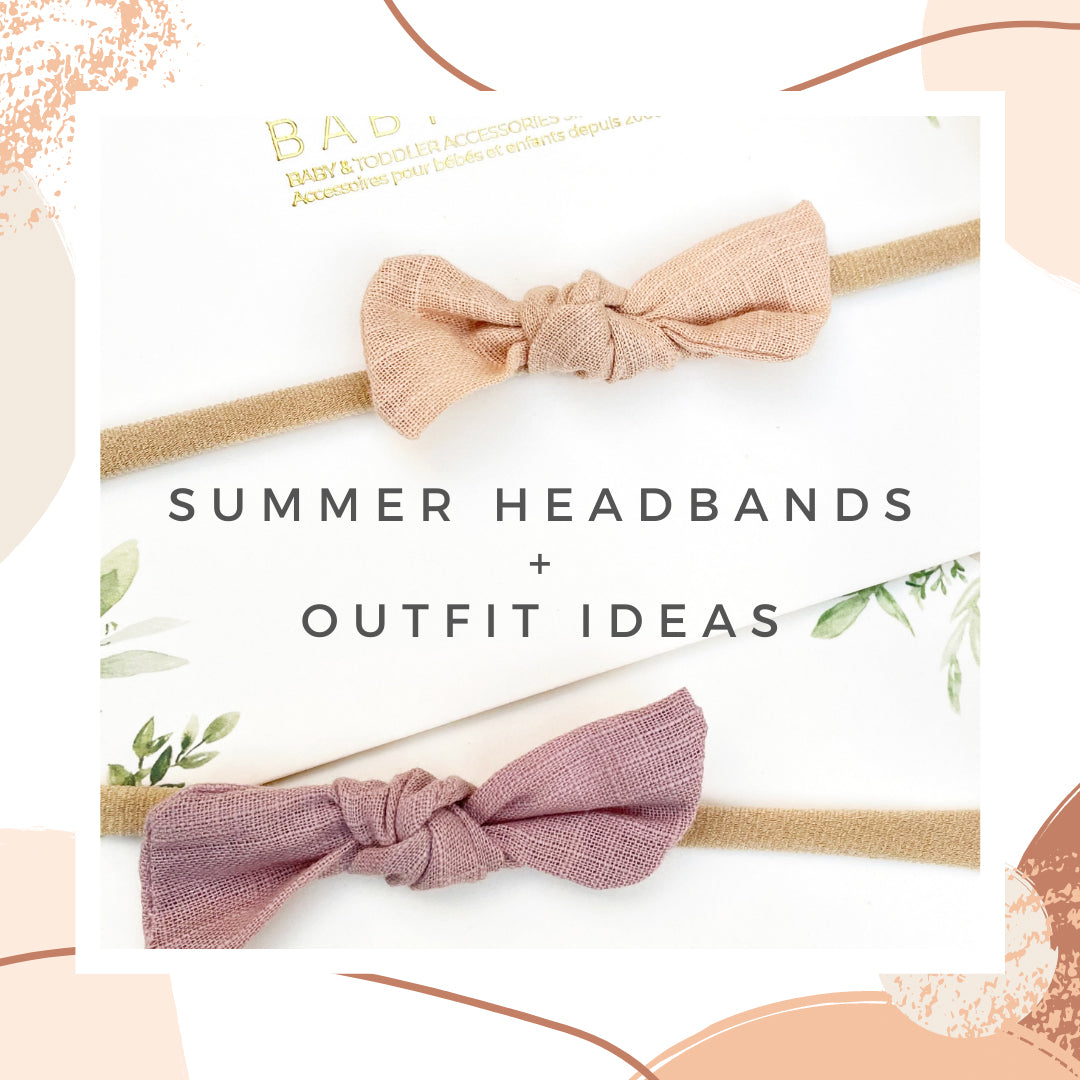 Summer Headbands for Baby Girl + Outfit Ideas
Easy Summer Outfit Ideas for Baby & Toddler Girl
Summer is in full swing! We are loving days at the beach, bonfires at night and everything in between. We know you have plenty planned for this Summer and we have some easy Summer style ideas and accessory staples for her Summer outfits.
We know for these lazy Summer days, you want something simple to throw on your baby or toddler girl but is also versatile so it can go well with multiple outfits. We have headband style ideas that are must-have Summer accessories. 
This tiny knotted bow in a soft cotton linen blend is the perfect light + airy headband to go with baby girl's casual Summer outfits. The Megan Tie Knot  is simple and dainty and adds a subtle style. This one in our breezy wheat hue on our soft and stretchy elastic headband goes great with this cute sailor set from H&M. 
Beautiful summery blues. This lovely floral print hand tied hair bow is the latest addition to our Victoria Bow headband collection. This classic school girl style bow look is the perfect size to add some oomph to her outfits. It coordinates well with chic Summer dresses like this denim dress from the Gap. 
Summertime means lots of rompers and tops+short combos. An effortless way to add some style to baby and toddler girl's casual Summer outfits is to top off her outfits with a cute floral print Nylon Bow Headband. We have many different floral patterned print nylon bow headbands. This one here is our Penelope style with soft pink, purple and green hues and pairs nicely with this terrycloth romper from Zara.