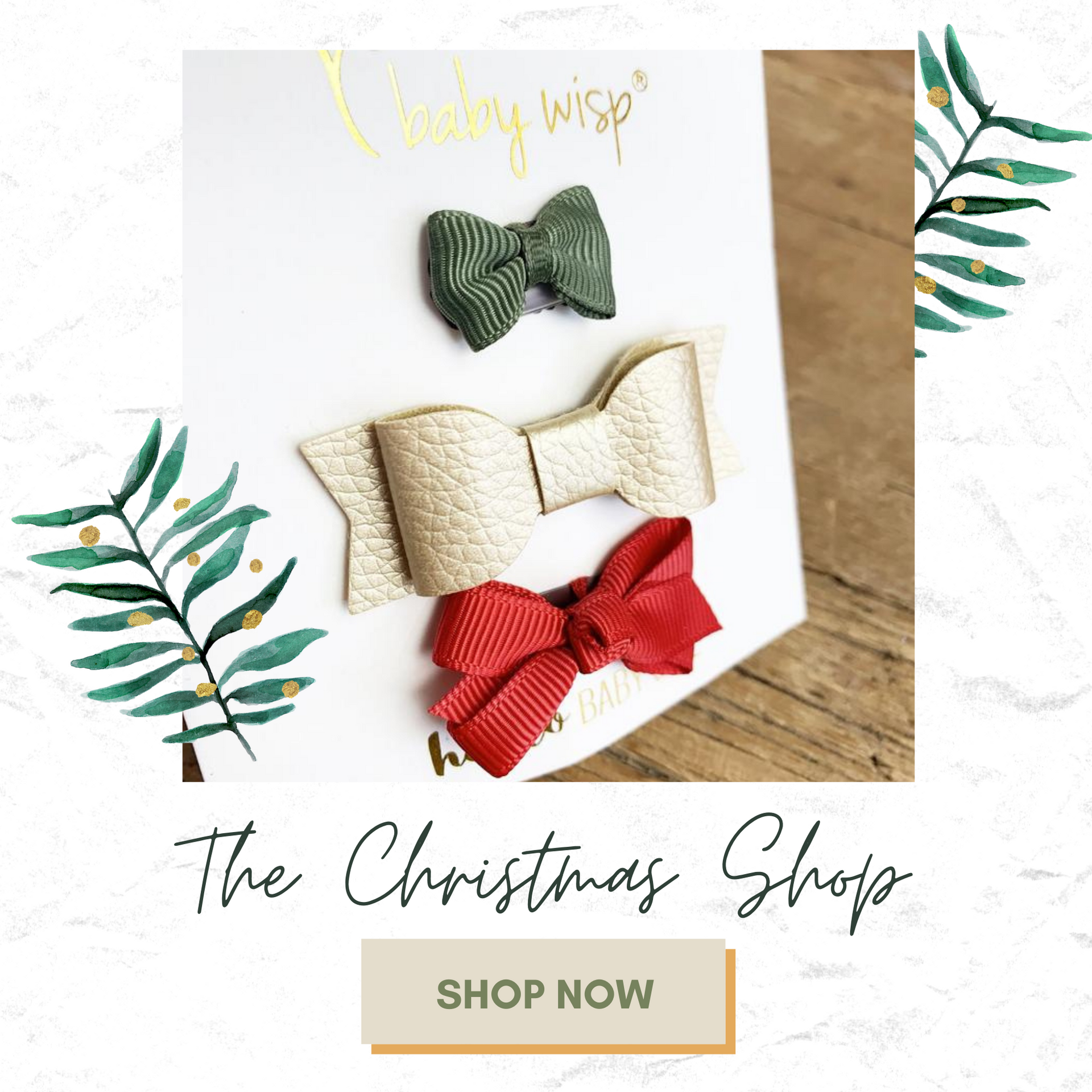 The Christmas Shop is Open!
The Christmas Shop | Holiday Bows for Baby & Toddler Girls
It's the most wonderful time of the year again....Our Christmas shop is now open! All the accessories you need to complete her Christmas and Holiday outfits. Whether you're looking for bows for your baby's first Christmas, Christmas cards, Santa pictures or holiday photoshoots, we've got so many to choose from. Try our velvet bows, sparkle bows, red and green bows and so many more! You will find the perfect bow for this Holiday season. 
Your baby will only stay small for a short period of time so why not spoil them with these Christmas themed bows and headbands, while also making some adorable Christmas memories for your baby.
We have cute holiday gift sets that make great gifts or stocking stuffers for those special little ones this holiday season too. 
3 MINI LATCH WISP CLIP BOWS GIFT SET - CHRISTMAS WREATH
VELVET RIBBON HAIR BOW - ALLIGATOR CLIP
Here are some outfit ideas for your baby and toddler girl!
3 Toddler Bow Set - Toddler Wisp Clip 2 Alligator Clip Bows
Christmas Reindeer Embroidery Solid Tulle Design Long-sleeve Dress from patpat.com
Pollyanna toddler bow - Alligator hair clip - Christmas bow
Holiday dress from thetrendytoddlers.com
Infant Headwrap - Mini Trim Pom Pom Bow in Red
Christmas Outfit from tinyjumps.com
Visit our Christmas shop here for more Christmas themed accessories!