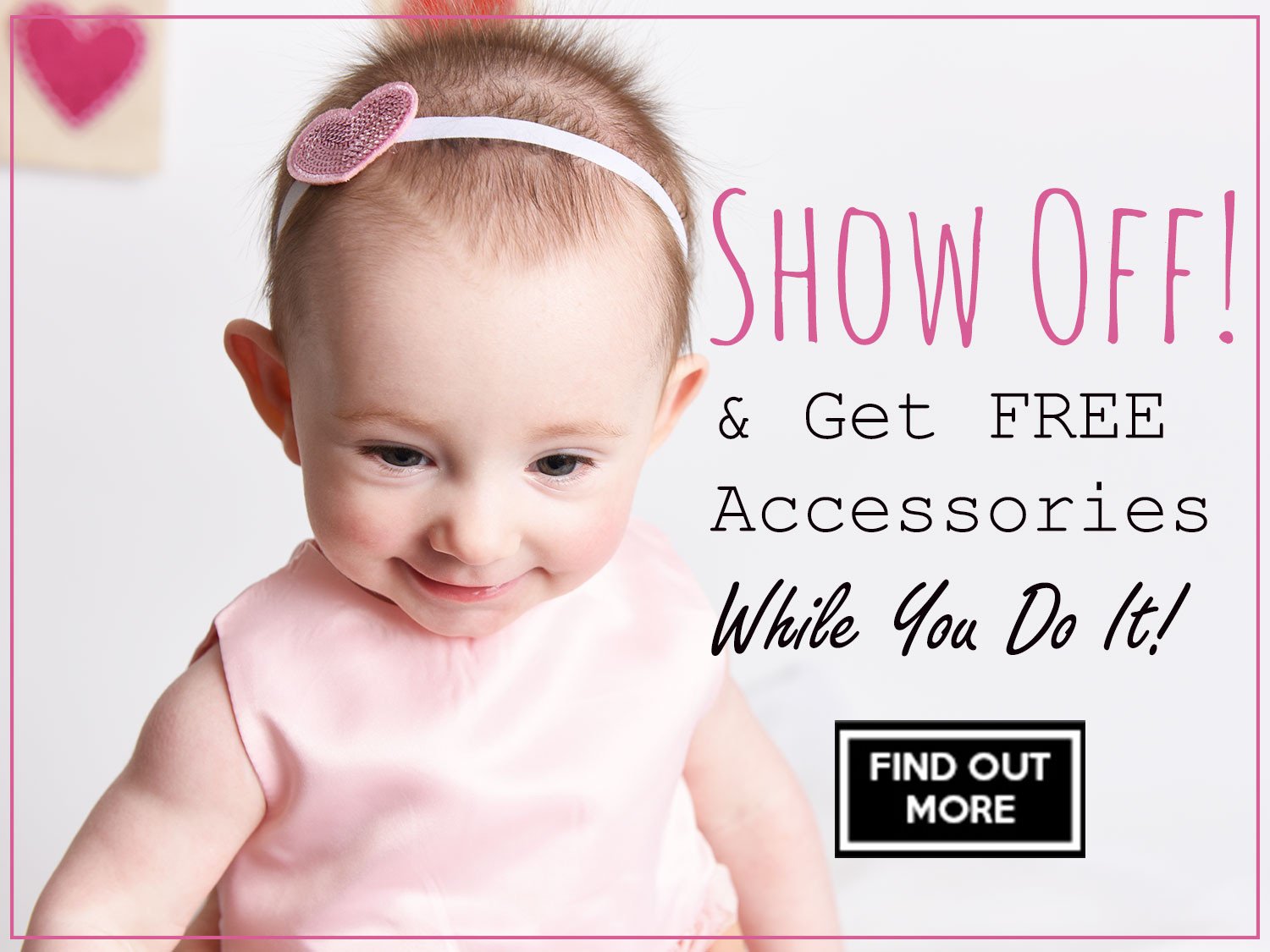 Show Off Wearing Our Products....get more...ON US!
Sharing Baby Wisp® Photos
There are so many ways to show us that you love what Baby Wisp does for your little girl's accessorizing needs.  You email us, you buy our products, share our links,  you submit reviews...and you take gorgeous photos of her in our products or feature us in your blogs or posts!  There's no higher form of flattery than when we see a baby girl wearing our products!  Especially the baldies.  
It's our mission.  Our vision is that your baby's first accessory is always going to be Baby Wisp...so when it happens, well it's the raison d'être, isn't it?
Moms Just Sharing!
We've often reposted or shared your pics on social media as you tag us or we come across the pictures and you get full bragging rights.  Love this one from earlier this year:
What's great about this for all of us is that it's genuine.  The pictures were posted simply sharing a product the baby already uses and the mom loves without trying to be sneaky about brand placement paid for or influenced by the brand as you see so much in celebrity posts or reviewer posts.  For example,  " Oh my dry crackling knees, i only use this special cream." LOL!...so she got paid by the cream company prior to posting about it, right?  But what if, they had already posted about it and then the cream company sent them a THANK YOU present of the cream, well that's pretty awesome!
That's what I would love to do