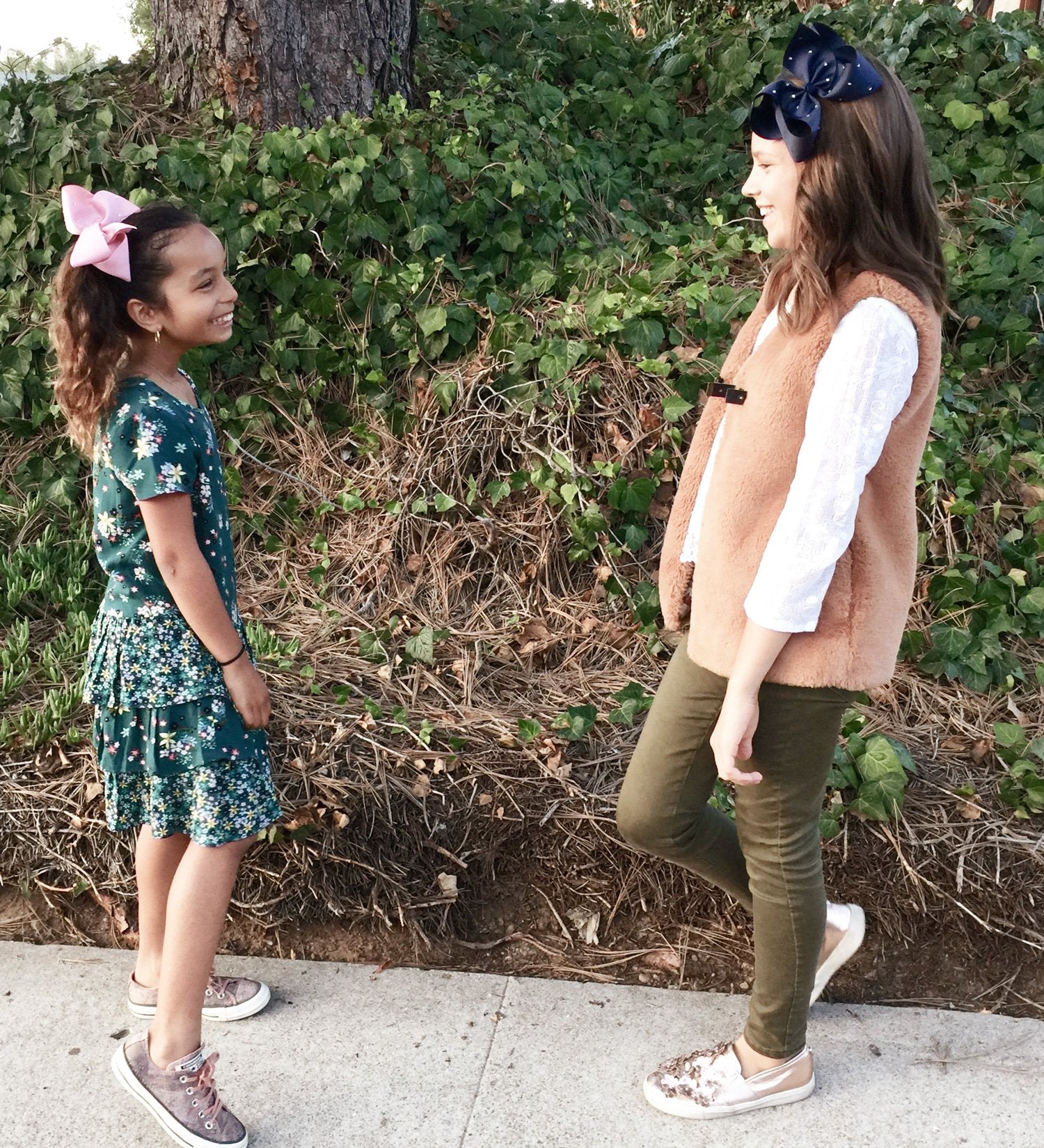 Try our New even Bigger Boutique Hair Bows you'll love!
You love our boutique style bows, now you can get them even bigger! 
These big hair bows are the latest craze among younger school aged-girls and who can blame them? These bigger bows are gorgeous and add a fun style to any outfit. 
Our wildly popular Americana Bows are now available in over 30 modern colors for you to choose from. These are the smallest size from our Big Bow Collection.They make an impact that is more subtle.  See our Americana Bows>>
If you love adding a dash of glimmer, you'll love our Americana Sparkle Bows which includes cute sparkly rhinestones. Perfect for the holidays and special occasions! See our new Americana Sparkle Bows>> 
Our New Nicki Hair Bows are a size up from our Americana Bows. So the Nicki Bows are huge and will definitely get you some notice. Check out our new Nicki Bows>>
Nicki Bows are also available with sparkly rhinestones. Check out our new Nicki Sparkle Bows>>
If you want to go even bigger - our new Mariah Bows are the perfect choice! These colossally grand bows are big, bold and beautiful. These are the biggest bows we have available. It undeniably adds oomph to your look! Check out our new Mariah Bows>>