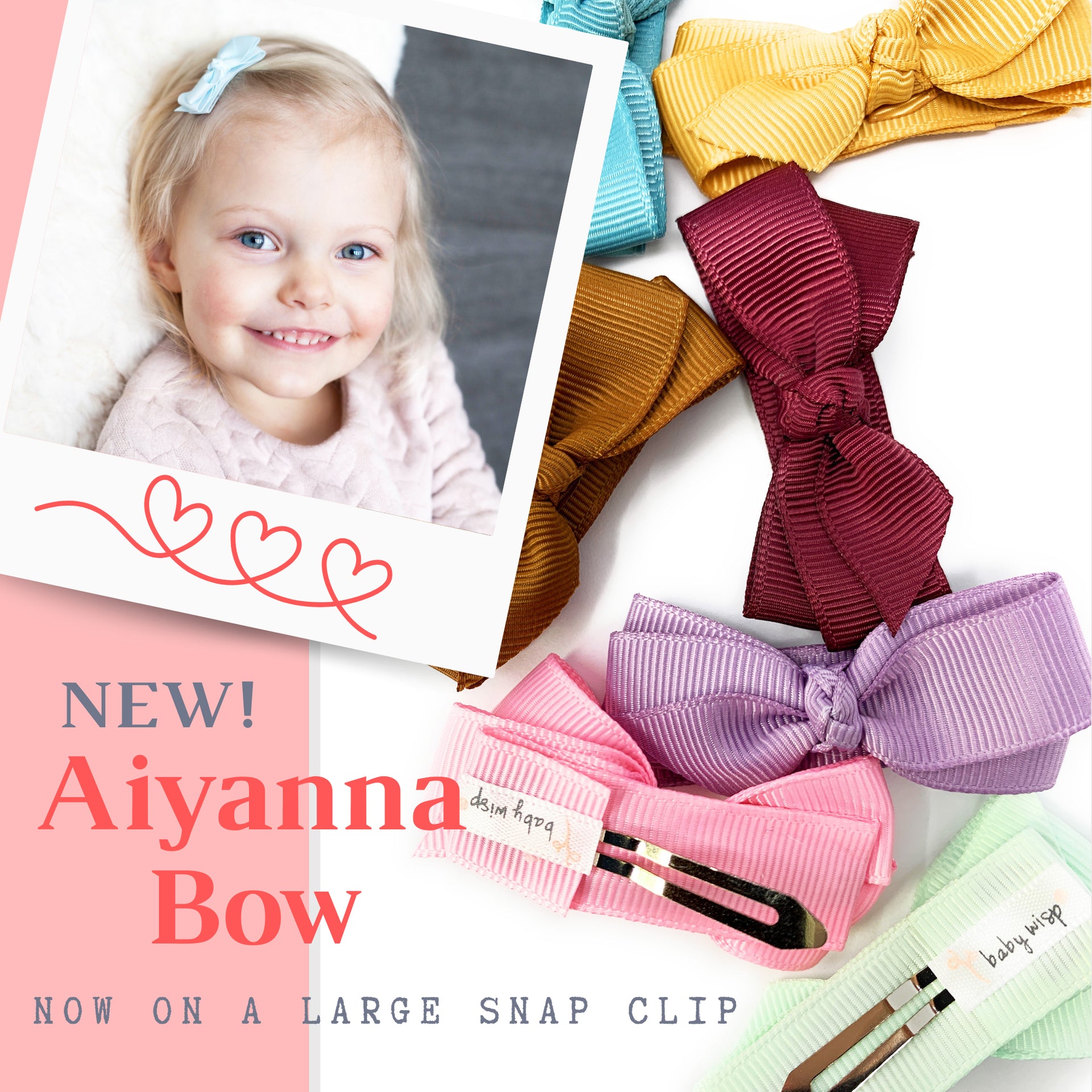 Introducing our Aiyanna Bow - Now on a Large Snap Clip!
Cute Aiyanna Boutique Hair Bow for Baby & Toddler Girls
Now on a Larger 5 cm Snap Clip!
Choose from New Colors!
Many of you have let us know how much you love our larger snap clips. Our Embroidered and Greta Crocheted Clips were such a hit, so we are now expanding our large snap clip selection to more styles.

The Aiyanna Bow has become a fast favorite! A cute classic boutique bow style made with a knotted center and double loops on each side. Now you can get our Aiyanna Bow on our slightly bigger 5cm snap clips to hold even more hair. The perfect accessory for toddler girls!
Aiyanna Style Boutique Hair Bow in grosgrain ribbon tied with knotted center 2.25 inch across on a ribbon wrapped large 50mm snap clip!
We added some NEW modern colors for you to choose from. 17 colors available.